Tuesday, December 8, 2009, 12:34 PM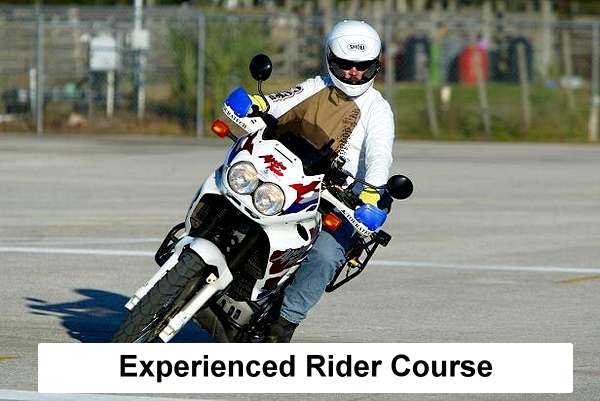 The Experienced Rider Course is a one day (usually about five (5) hours) class completed on your motorcycle. Riders will practice skills including various cornering drills, maximum braking, braking in a curve, and crossing obstacles. Passengers are allowed to ride several of the exercises and are encouraged to attend. There is NO additional charge to allow a passenger as pillion.

To attend the Experienced Rider Course, you MUST have your motorcycle endorsement. You will be asked to provide a copy of the license endorsement. You must also have current insurance on the motorcycle you will be riding. You will be asked for proof of current insurance.

We also discuss the effects of age, alcohol, and risk awareness in street situations.